Our Annual Review and AGM takes place in September, along with an award ceremony. It is open to everyone connected with the Group to come together and have input to the plans and priorities of the Group, as well as vote for members of the Executive Committee.
You can download last year's Report by clicking the thumbnail below: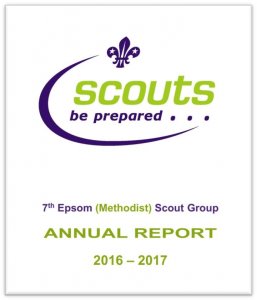 Our 2018 Review and AGM will be held on Saturday, 15th September at 3:00 pm in the Scout HQ.